Have circumstances ever challenged your trust? You find yourself in a battle to believe, as worry wipes away all evidence of grace.
I have!
During those awkward hours, and often days, I have little to say beyond mental whisperings to God alone.
Cynicism overpowers serenity, and in those moments of humanness I don't like the person I am inside.
During these uncomfortable times of unbelief, all attempts to write away my frustration fail. Feelings of satiation ebb away as if my soul has been punctured through, repeatedly, with a hot metal rod.
And then, in time, the mystery of surrender surrounds, empowering me to open my hand and release the object of my obsession, plugging holes with rivets of grace.
The cup of my soul opens wide and words begin to trickle. Poetry flows forth after days of wrestling with wordlessness.
This is the mystery of abiding. When we can't, He can.
*Original Renaissance photograph by Justing Luna
Check out this inspirational blog by selecting the photo link: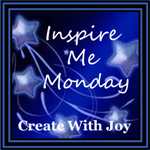 Do you want to hear about an amazing miracle? Select Cheryl Smith's post link "
True Vine Challenge: Ask Whatever you Wish
."